THE PROCESS
This handbook has been created to help our clients have a happy, exciting and trouble free experience whilst collaborating with Envious Digital.
In order to create the best possible working relationship between us, we ask that you read through our handbook to better understand our process and also to be more aware of common reasons why a project may take longer than first planned or incur extra cost.
The main reason why projects take longer or cost more than they should is usually because the process isn't fully understood.
The key milestones for the majority of projects are:-
Kick-off meeting
Specification is produced and signed off
Production plan with timelines agreed by both parties
Design visuals produced and signed off
Content and information provided to Envious Digital
Development of website
Beta-release / testing against specification by client
Launch
In order to achieve this, here's a few things we need our clients to do to help us be the best that we can be.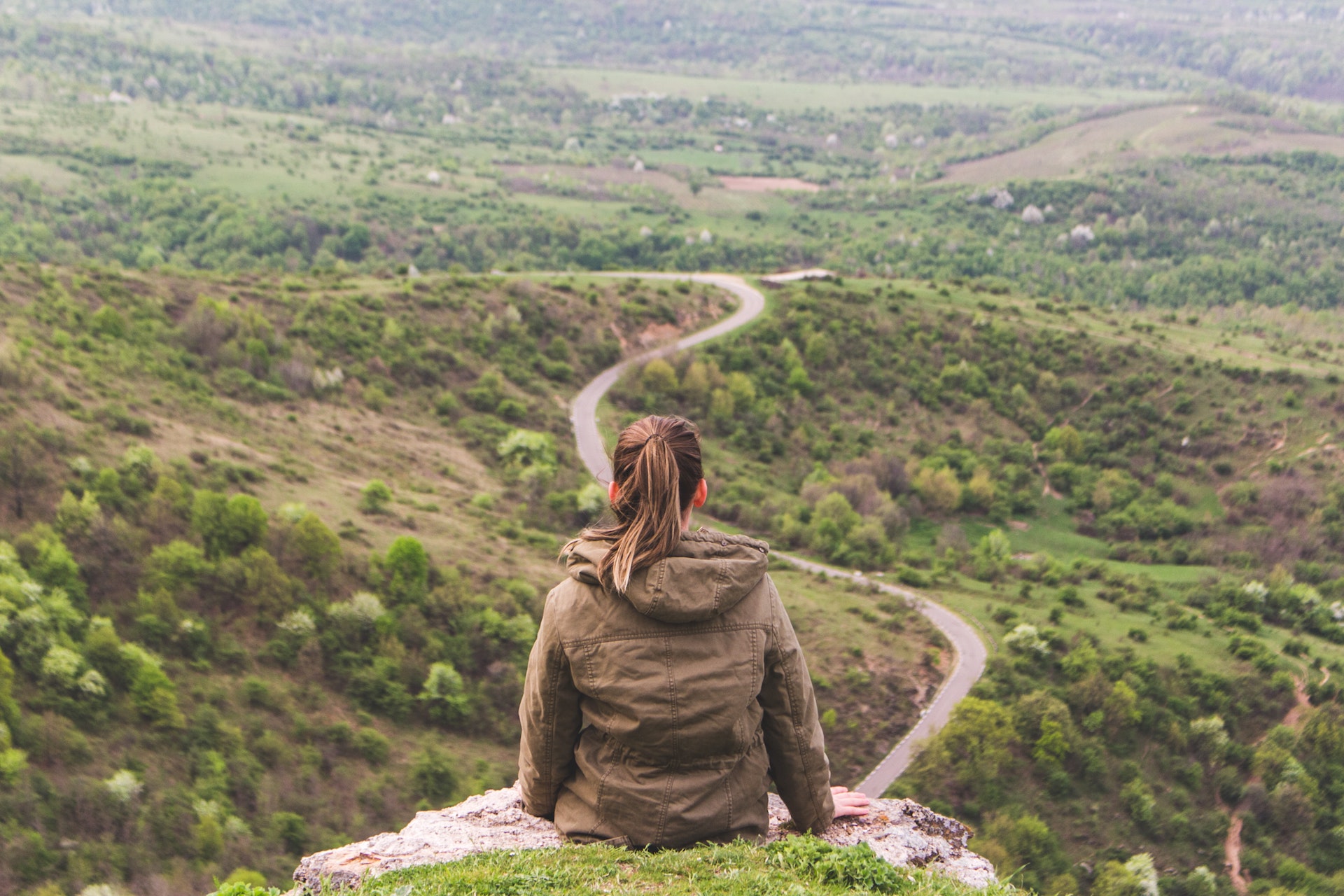 KICK-OFF MEETING
We will arrange a kick-off meeting with everyone who will be involved in the project from both sides. This is not only so that we get to know you and your business a little better, but to allow all team members gain the information they need and have a full understanding of what we are both working to achieve.
Main topics of conversation will be:-
Overall objective of the business
Detail of any functionality
Design, look and feel etc
Explaining the process
Having the kick-off meeting prior to writing the specification will reduce the chances of us misunderstanding how the site should function. Anything that hasn't been previously mentioned can be raised here, so that we can ensure it is included within the specification rather than introducing it at a later stage when it can be more difficult to implement. If it is extra work which was not included in the original proposal, this will be communicated and quoted for separately so there are no nasty surprises!
This is also the perfect opportunity to describe the look and feel that you want your website to portray. Feel free to provide examples of existing websites that you like (and why) as this is a great way to demonstrate to us what you are envisioning. If you already have brand guidelines, then please send these over. If not, but you already know what colours and fonts you would like to use, just let us know. 
We will also give you a quick run through Basecamp. This is what we will be using to collaborate with you throughout the development process. 
Basecamp keeps all our messages together. We can create different discussions and talk within these, like a chatroom. It also lets you upload files within those chats and these are also stored in their own section if you want to find them quickly. Another valuable feature is that it lets us create to-do lists with deadlines and the person responsible attached to them. We use these to ask for information needed from you, and also for our main deadlines.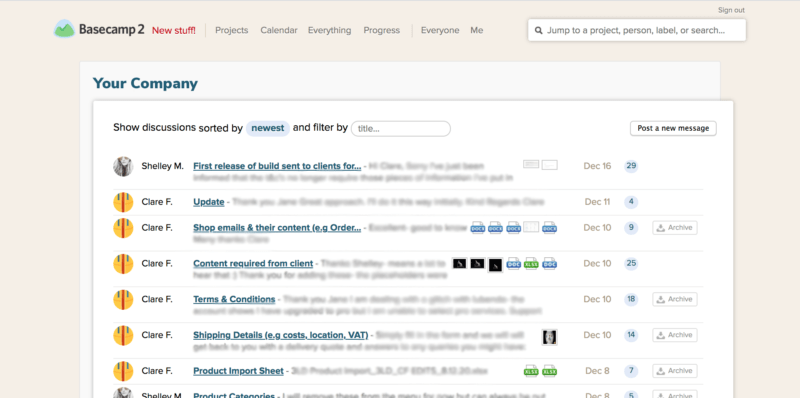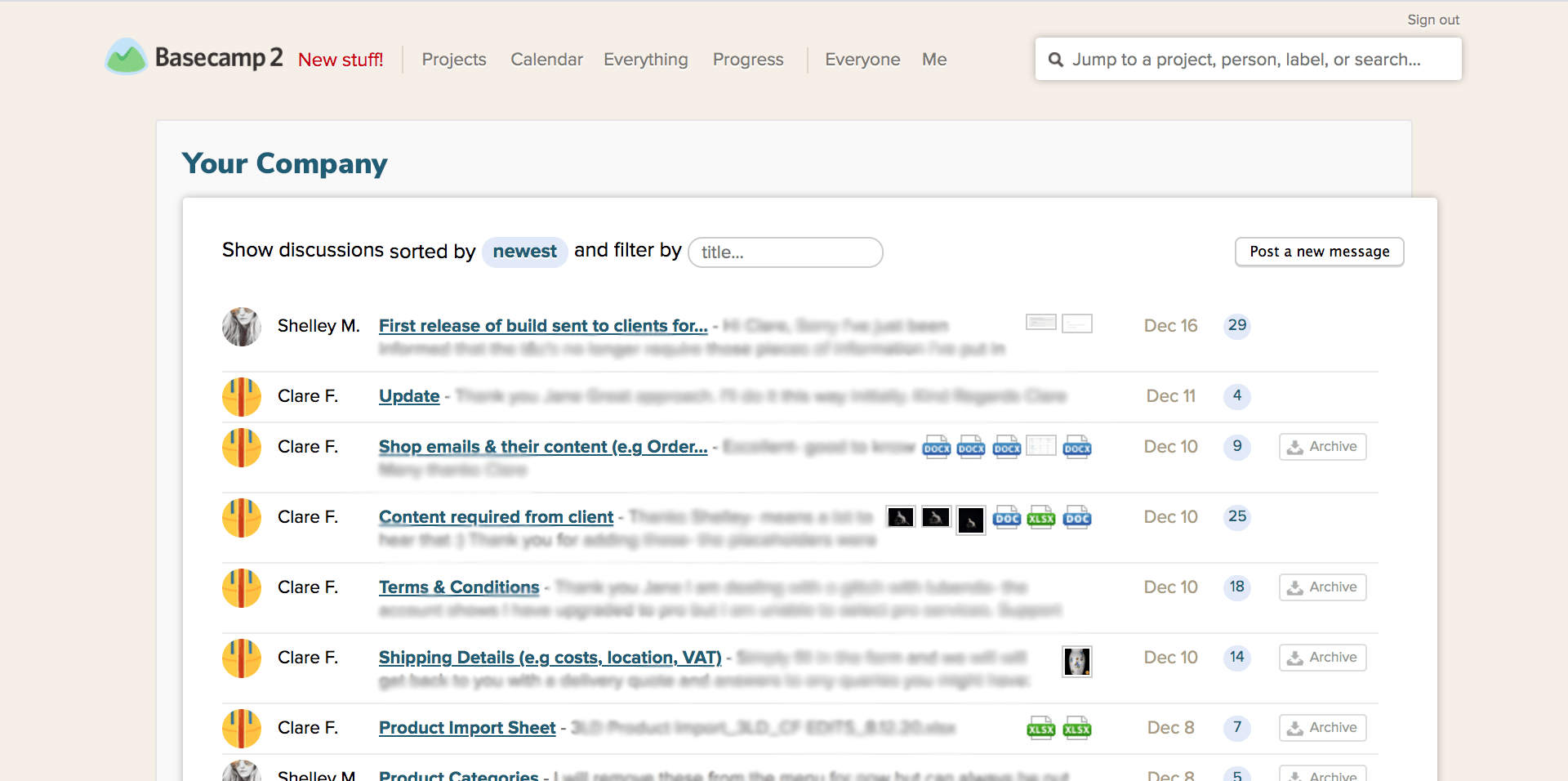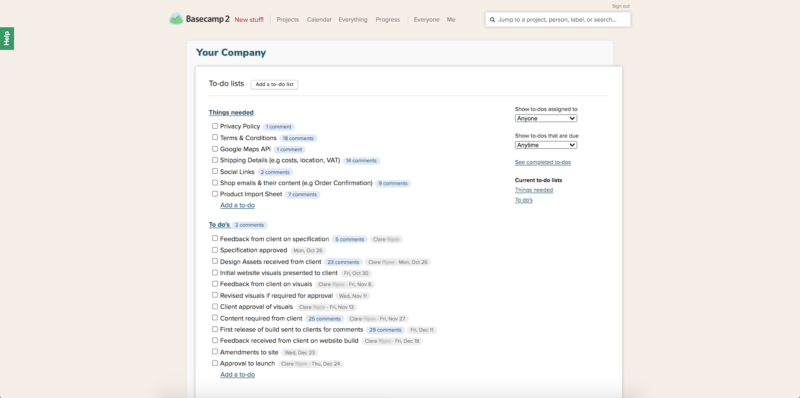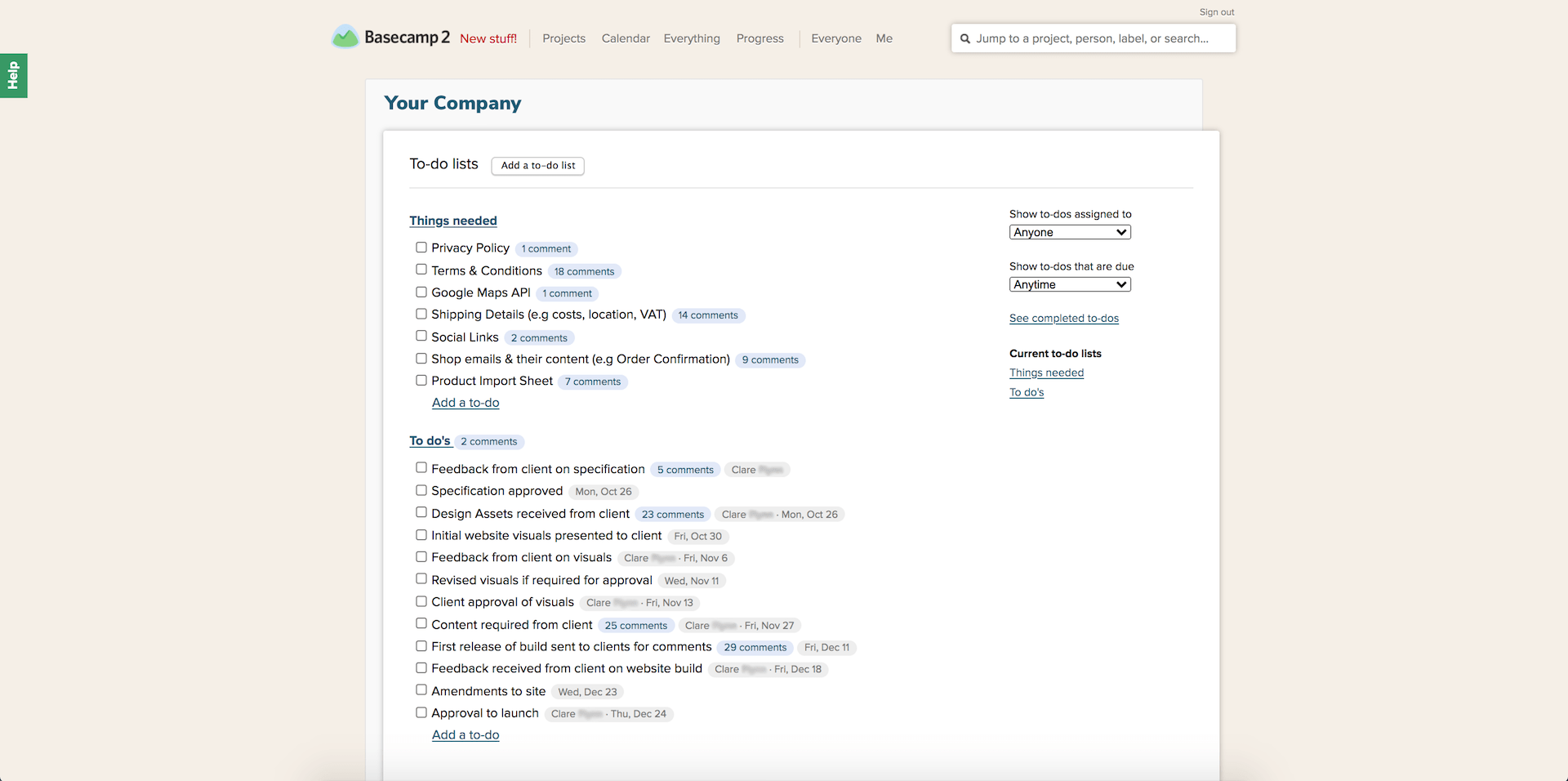 THE SPECIFICATION 
When you receive the first draft of your specification, make sure all key members of your team go through it thoroughly. This is a very important step – it is the blueprint that our developers will use to create your site! (Imagine builders building a house. If it's not in the plan, it won't be in your house). If anything is unclear or you feel it is missing something, please provide your comments with as much detail as you can when you return it to us.
We produce the first draft based on the proposal document and the kick-off meeting, so if anything major is then requested, we will need to provide you with a quotation.
See below some examples of common deviations from the specification, that can lead to requoting and extra costs. We hope that these examples help you best prepare for finalising and agreeing the project specification.
EXAMPLE 1 
Menu items and pages:-
Guns
Ammo
Clothing
Dog's apparel
Shoes
Hats
Main Categories
Sub Categories
What the client actually wanted:-
Clothing
Jumpers
Jackets
The Gunroom
Dog's apparel
Footwear
Shoes
Slippers
Boots
Accessories
EXAMPLE 2
Content & Functionality
Specification says – 3 x case studies. These will include individual pages with text, up to 5 x images and a call to action. The call to action will link to a contact form.
What the client actually wants – 3 x case studies. These will include individual pages with text and up to 5 x images. Each image will link to another page with further detail. Each call to action will link to a different contact form. Each contact form will dynamically populate with information based on whether the user is logged in or not.
WHAT THIS MEANS FOR THE PROJECT
If the changes or additions are minor, it will often be a case of simply replacing what we originally thought with something else – with no impact to the amount of time it will take us to produce
However, if major functionality, like that in example 2, is requested that wasn't previously mentioned, we will of course be happy to accommodate. We will simply return the document to you with a comment, explaining the additional work and provide you with a cost. You will then be able to decide whether to accept the quote to keep your new requirement in the development, or to revert to the original requirement with no extra cost or work involved
In Example 1, there are four main categories with no sub-categories. Introducing sub-categories without prior knowledge will raise further queries and will need to be added into the specification, along with a quote from us to implement
We hope this provides you with the reason why it is so important for both of us to get it right first time! We want more than anything to deliver you a product that you are happy with and includes everything you wish to achieve – on time, and within budget
All pages that we build on the site are designed to be editable and you will be provided with training videos on how to do this yourselves. You will also be able to create new pages, posts, categories and more.
However, core functionality is not so easy (hence why you have collaborated with Envious to achieve this!). We appreciate you may not know exactly how you want something to work or look like. That's why we use our experience to make these suggestions for you! It is up to you though to tell us about any functionality, or large amounts of information that you can clearly see isn't in there.
At the beginning of the project, we will discuss your desired launch date, along with what is achievable, taking into consideration both the development time and also what will be realistic for you to collate the information we will need from you. This can be as little or as much time as you feel you need.
We will then put together a project plan, giving you dates on all key milestones and who is responsible for meeting it.
If at any point you are struggling to get your information to us (this could be text, images etc), telling us as early as possible will allow us to juggle our production schedule to accommodate. We will be able to let you know if this will have any impact on the agreed timelines from our side and if so, revised timelines will be published on Basecamp so you are fully informed. Not communicating this with us causes us to not be able to work on any projects as we will have planned other client's timelines based on meeting the deliverables of yours.
You can imagine how unpleasant this is! This obviously works both ways. Assuming we have all of the information in the specification, we will have factored in the time we need to deliver. If, however, we are ever in a situation where we know we are not going to meet our deadline, we will communicate this to you as early as possible and advise you of what we plan to do to reduce any further impact on your project.
After the specification has been signed off and we have received design assets from you, we start on the design process. This involves us providing you with mock ups of 2 – 3 key pages. Our designer will use the specification and design brief, along with any brand guidelines supplied to produce a design approach. When these key pages have been created, we will arrange a meeting to present them to you so we can explain our approach and collect any feedback. To help you digest and discuss with your team, we will send digital copies to you so you can provide us with your full feedback.
We normally allow one week for this process, so please make sure you have scheduled in the time (the dates will have already been published in the previously agreed timelines). When providing feedback, please send us your thoughts as clearly as possible in one document.
Once received, we will also book a call with your Account Manager and the designer on the project to talk it all through, just to make sure we are fully understanding your thoughts.
We will then take all your feedback into consideration, make the relevant changes and send you a new set of visuals. Once agreed, we use these designs as the foundation for the rest of the site to provide brand cohesion and continuity.
CONTENT
IMAGES
It is common for key pages to include a banner image or carousel at the top. If you know what images you would like, please provide us with a banner image for each key page of your site. The specification will help you with this.
We can compress and resize large high-quality imagery, but it is much harder to upscale or sharpen imagery that is too small or of poor quality. 
Therefore, please ensure your banner images are a MINIMUM of 1920px wide.
Alternatively, our designer will use their experience to choose an image based on the topic and purpose of the placement. We will have anticipated to source, or resize, a maximum of 25 images for your site unless otherwise stated.
For e-commerce sites, or sites with your own corporate images, we will provide you with the exact size of the image needed from you once the design stage has been completed. This is to ensure that the final result looks exactly as you would expect.
HOW TO SUPPLY IMAGES
So that we know exactly where your supplied images should go, please name the file with the name of the product or page, and an indication where the image is for.
This will make sure that it will appear clearly on all screen sizes. If you are unable to obtain your own high quality images, we have a subscription to an image library source that we would be happy to give you access to.
For example, "Banner Image – About us" would tell us that this is the banner image for the About page. Alternatively, and this is particularly useful for sites with a larger number of images, simply create a folder with the page/product name – pop the image in the folder named with the image descriptor, zip them up and upload them to basecamp like this.
If you are supplying imagery for more generic areas such as logos, case study images, location images etc, please consider the context and proportions of where it might be used.
Any image that needs to fill more than half of the width of the screen needs to be at least 1280px wide to avoid quality issues as mentioned above.
Also, please provide images in the correct proportions. (We can't fit a portrait image into a landscape place).
TEXT
Then – we need your text! If you do not already have content for pages in your site, think about what message you want to get across on these pages and what detail you need to provide your audience with. Do some research on what competitors include on theirs and what you can say that will make you stand out. 
We will provide you with a secure place to send your content and each page should be supplied in a final version of a word document, titled with the name of the page as per the specification. If you need to get these proof read or signed off internally, please make sure this is done before you send it to us.
We will be providing you with training videos on how to edit your own content (for WordPress sites or bespoke sites with a CMS built in) – or we can provide you with a quote for making changes for you.
ECOMMERCE SITES – WORDPRESS
Woocommerce is the foundation of your shop. It will contain all the detail, bespoke settings and functionality for your store to function how it should. 
Here is a list of the key information we will need:-
Shipping details and different options, including any shipping rules based on locations or weight of products

Shop address

Payment gateway info (e.g Stripe, Paypal, Worldpay)

VAT registration information

User accounts (if any already set up in your current site)

What email notifications you would like to be sent to yourself, or your customers

Details of any coupon codes you wish to include for launch
Obviously all sites are different, so we will use Basecamp to give you a list of 'to-do's' which will list all of the information we need from you which is specific to your website
PRODUCTS
You will be provided with an excel sheet with the shell of how we would like your product information to be provided. This helps us import your products the correct way and all in one, which reduces time and cost for you. We will of course provide you with support for this process and guidance on how to supply us with product images.
This specific task can be underestimated by our clients, so please make sure you have allowed yourself enough time to focus on this when you are considering the initial timescales.
DEVELOPMENT
This is when we are at our quietest. By now, we will have the full specification, design signed off and content either received, or well on its way. Our developers are now working alongside our designers to produce your new site.
If, during the process, we have additional queries that haven't previously been highlighted – we will send you a message on Basecamp. This is to ensure that all of our team (and yours) have visibility to avoid confusion or misunderstandings.
BETA RELEASE
BUGHERD
Once we have developed the complete website as per the specification, we will proudly be presenting you with a beta release of your finalised website!
We will have already agreed the timescales for this process in our production plan, so you will be able to plan your and your team's time to do this exciting and crucial part. You will be able to access the site and perform all functions as if you were any type of front end user.
We use Bugherd as a bug tracking system, and a method for you to visually provide details on any bugs you have encountered. You can click anywhere on the site, on any page, and create a task.
You will also have the opportunity to add a message with the detail of what you have experienced, and what you were expecting instead. In addition, you can attach documents or images to the task, which provides us with any replacement content.
When you do this, and assign the task to your Account Manager, they will receive a notification and the details of the ticket will appear on their Bugherd dashboard. It provides them with the URL of the page you were on, and a screenshot of exactly what you clicked on when reporting the bug.
When reporting a bug such as when the colour or size of a font isn't correct, you only do this once as when we change it in one place, it will change it everywhere.
Bugherd tasks are displayed in a table, with different columns such as
Backlog

Todo

Questions for client

Doing

Done
This helps everyone involved keep on track with progress and as each task has a commenting facility, we are able to discuss specific tasks with you directly. It's a powerful tool which is there to help both of us!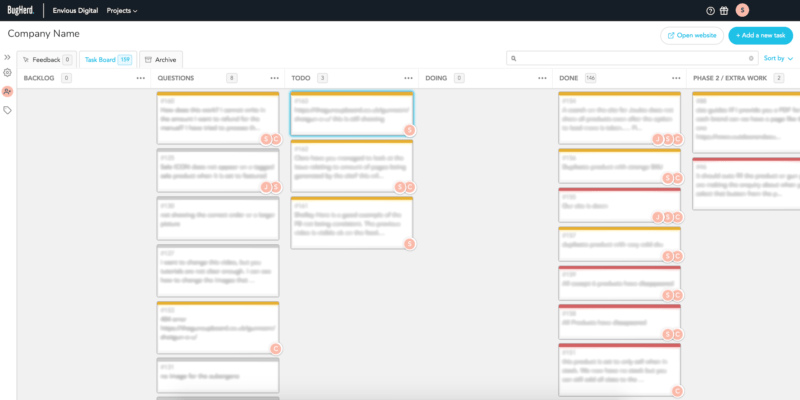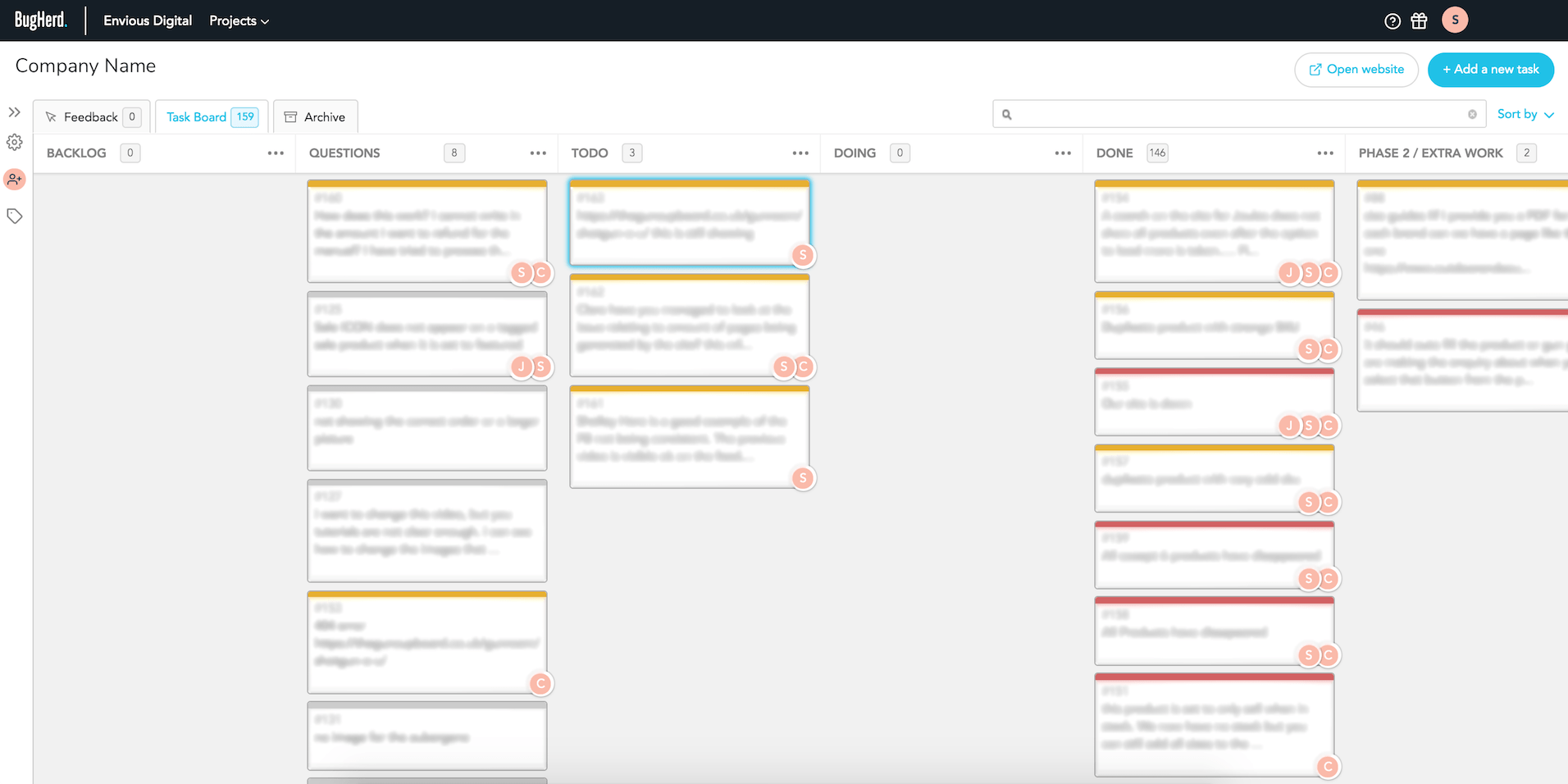 Once any bugs have been amended and signed off against the specification, we can prepare for launch!
This is one of the most exciting times of the project, so we need to prepare in advance to make sure that it all goes smoothly. We will need 24 hours to migrate the site to its final hosting platform, and perform any post-launch tasks to ensure the site functions and looks as it should.
In preparation for this, we will need to know if you would like us to host your site for you, or if you have your own hosting company in place.
If you are hosting yourselves, we will need login details to your hosting account control panel and/or FTP details.
If we are hosting for you, we will need login details to your domain name provider's control panel so that we can change the DNS settings to point to our servers. If you would rather not disclose this information, we can provide you with the IP address for you to add instead.
Once it is live and we have performed our post-launch checks, we will closely monitor the site to watch out for anything unusual. From here, you also have a grace period of a further 2 weeks to notify us of any bugs you didn't initially notice in the beta-release phase, or for anything that has crept in during the migration phase.
MISCELLANEOUS
These parts can be often overlooked which results in a time delay at the end of a project so we have outlined them here to make sure you know in advance what you may need to provide.
These can include:-
Links to social media platforms

Documents that you would like to be included

High quality logo

Email address for receiving form submissions

Google Recapture API keys

Google Maps API keys

Google Analytics tracking code
Plus anything else that is unique to your site.
The majority of this will be detailed in the specification or added as a to-do on Basecamp.
Please don't worry, but it is always a good idea to forward plan in case time is needed to organise or produce the information for us.
POST LAUNCH
Launching a site does not mean you will never hear from us again. We pride ourselves on our ongoing relationships with our clients, and is often the time when the journey is only really just beginning!
We will keep in regular communication with you to see how things are going, suggest new improvements or highlight advances in technology.
We also provide different services such as monthly maintenance, monitoring and fixing future bugs and of course ongoing development.
Your Account Manager will explain the options with you based on your specific business and website so you can make an educated decision of what, if any, ongoing support you wish to receive from us.